SEWING PATTERN 532 THE SLEEVELESS TOP
Sewing Pattern - Sleeveless Top 532
Return to Sewing Patterns
Sewing Pattern - Sleeveless Top, How to Sew a Facing, Download Online PDF Sewing Patterns
Sew this pattern and learn about facings. How to Sew a Facing - the neatest way to finish necklines and armholes. Wear this little top with just about anything.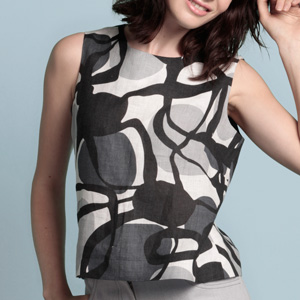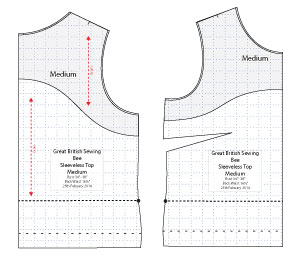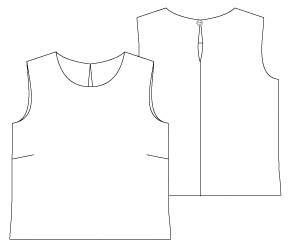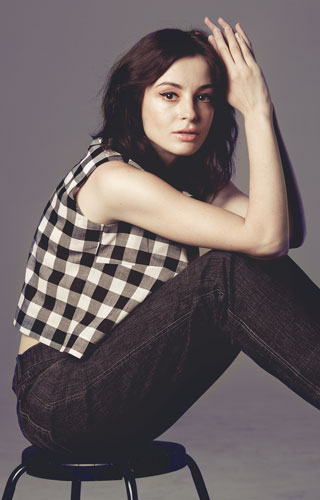 Watch the Sewing Lesson
This is a great place to start if you are new to sewing. The Pattern can easily be used to make a lovely Sleeveless Shift. The sewing is the same.
Making up this Sewing Pattern will teach you how to sew a Facing for a neat professional neckline and armhole finishes.
It looks wonderful with jeans, sophisticated with a pencil skirt and very chic under the Roll Collar Coat.