SEWING PATTERN 532 THE SLEEVELESS TOP
Sewing Pattern - Sleeveless Top 532
Return to Sewing Patterns
Sewing Pattern - Sleeveless Top, How to Sew a Facing, Download Online PDF Sewing Patterns
Sew this pattern and learn about facings. How to Sew a Facing - the neatest way to finish necklines and armholes. Wear this little top with just about anything.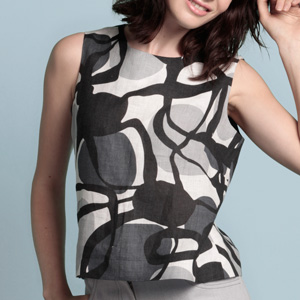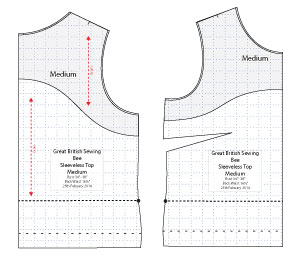 Not Registered?
This original pattern does not include cutting out layouts or a guide to fabric requirements. All later patterns include all the features of any other commercially available pattern.
Please refer to - My Help Page - Where are the Cutting Out Layouts?
The price reflects the fact that for this particular pattern, cutting out layouts are not yet included..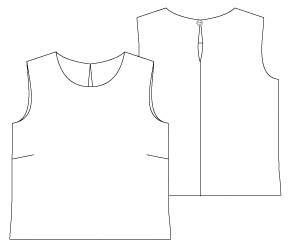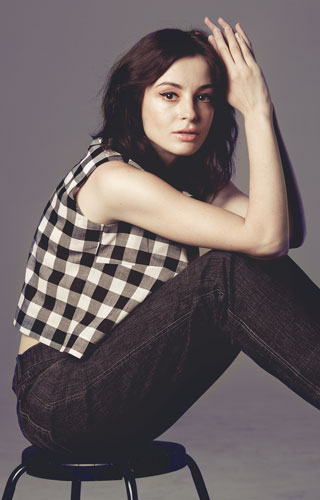 Watch the Sewing Lesson
This is a great place to start if you are new to sewing. The Pattern can easily be used to make a lovely Sleeveless Shift. The sewing is the same.
Making up this Sewing Pattern will teach you how to sew a Facing for a neat professional neckline and armhole finishes.
It looks wonderful with jeans, sophisticated with a pencil skirt and very chic under the Roll Collar Coat.
ALL SEWING PATTERNS INCLUDED WITH MEMBERSHIP
Dresses
Jeans and Trousers
Jackets and Coats
Skirts
Exercise, Leisure and Swimwear
Extras
ALL SEWING PATTERNS INCLUDED WITH MEMBERSHIP