MEN'S JEANS
The Best Selvedge Jeans Sewing Pattern - Just £5!
How to Sew Jeans
Sewing Men's Jeans - Selvedge Jeans Sewing Pattern for Men
SEWING PATTERN M983
A4 and Letter Format PDFs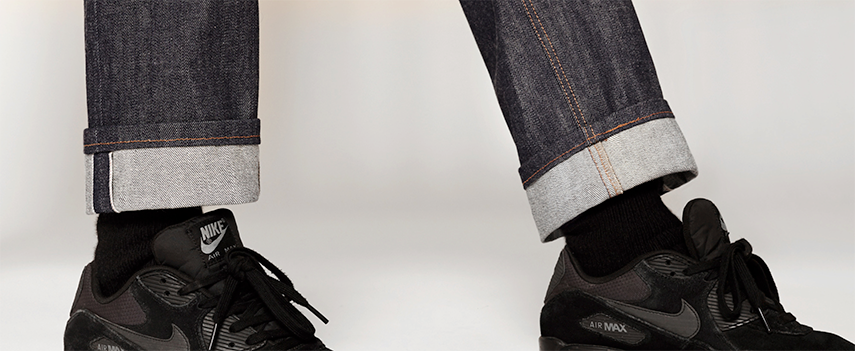 Make Your Own Jeans - this is the perfect Jeans Pattern for Selvedge Denim. The outside leg is cut along the grain so that you can utilise the attractive selvedge edge. If you are not using Selvedge Denim, this sewing pattern makes up just as well in classic denims.
Selvedge Denim
Selvedge Denim is characterised by its firm, often striped and always neat selvedge. It is woven on traditional hand looms and is narrow compared to modern denim yardage.
The pattern utilises this lovely finish on the outside seam which is on show when the cuff is rolled up. The pattern is special to selvedge denim as the outside seam is straight from cuff to waistband. You can though make this up in an non-stretch denim - it's a great pattern.
Recommended Suppliers of Selvedge Denim - Croftmill, Balckhorse Lane Ateliers, Cloth House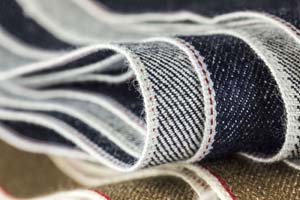 Making Jeans from Start to Finish
These techniques will guide you through the basic construction and using the new techniques above for Men's Jeans you will have all the skills necessary for making perfect jeans. Even beginners can make jeans!
This is a Playlist - the control bar below the video lets you skip to the next video and also scroll through the video list.
ALL SEWING PATTERNS INCLUDED WITH MEMBERSHIP
Dresses
Jeans and Trousers
Shirts, T-Shirts and Tops
Jackets and Coats
Skirts
Exercise, Leisure and Swim Wear
Extras