INTERNATIONAL SEWING PATTERN SIZES
Go to Men's Size Chart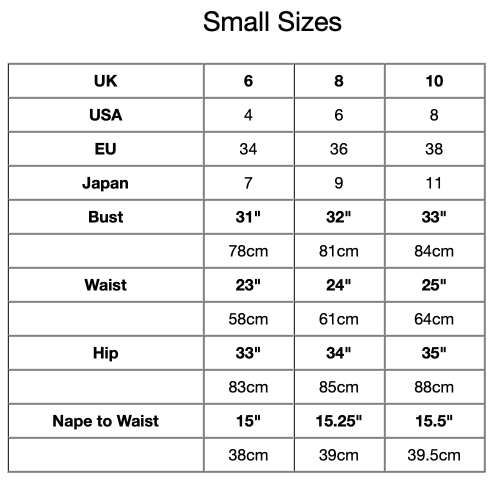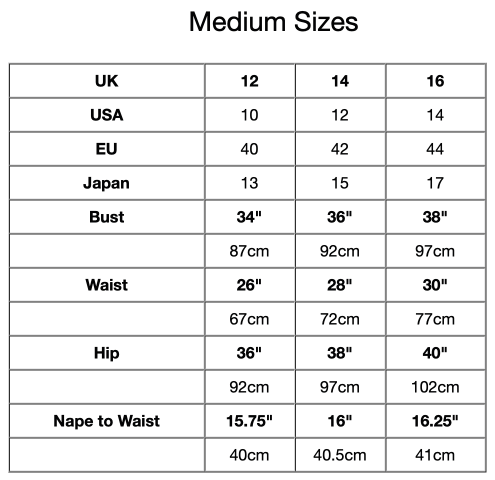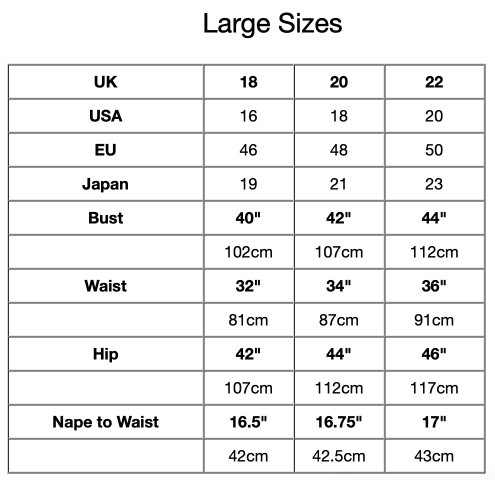 Are you Size 22 Plus?
Take a look at my Alteration Page.
If you have scissors and my Sewing Pattern you can adapt to any size!
Note regarding Small/Medium/Large sizes for Free Patterns. These patterns are drafted for UK sizes 8/14/20. As the patterns are straightforward it is sufficient to add or subtract 1/2" at the side seams to the bodice and skirt pieces to give you the in-between sizes. Just adjust the armhole curve a little.
It is always a good idea to cut with a generous seam allowance then you have your options open for fitting.
MEN'S SEWING PATTERN SIZES
Measuring for the Jeans Pattern - take a waist measurement 2" below natural waist or the smallest waist. This is the Low Waist Measurement and is the measurement that most men's trousers are referenced to.
T-Shirt Patterns are Unisex so substitute Chest for Bust.