Design Notebook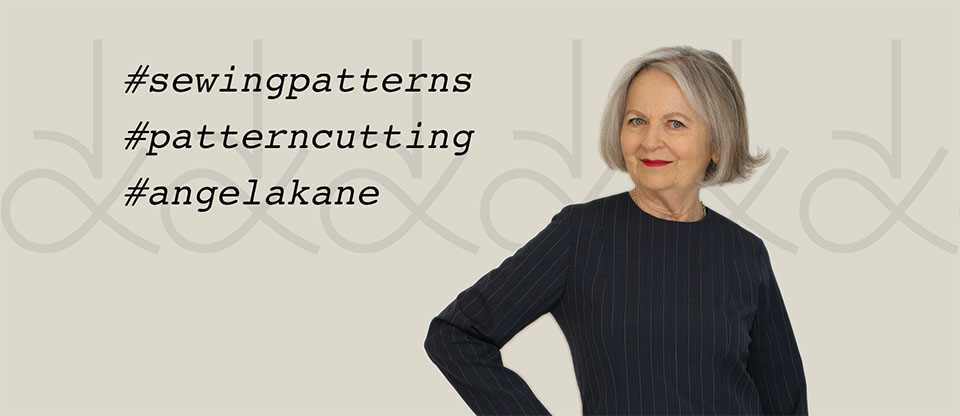 23rd January 2023
Pattern Drafting Books - A Brief Review
These are all the pattern cutting books I have bought over the years.
Nothing compares to the practical experience of studying fashion and pattern cutting at Croydon College of Art in the 70s. Understanding the basic block construction and then experimentation is essential. A dress form and calico are your most important tools.
I still often refer to Natalie Bray's techniques. Her books are the only ones that adequately cover variables for grading. Her calculations are a good starting point, although nothing beats experience. You will find the styles old fashioned but all the methods are relevant today.
The only criticism I have of the Natalie Bray books is that they are very long winded. It can be hard work following the explanations and there is a lot of unnecessary waffle.
The Margaret Melliar and the Margaritha Coulbourn books are both out of print but I think have a great deal to offer and are much better than many of the modern publications.
The Shoben book on grading is useful. Shoben is known for large format grading charts. Even so, I find most grading solutions unreliable for sewing patterns. I usually draft two different sizes from scratch and then grade from there. This I find is foolproof.
I've tested several of Winifred Aldrich's methods for drafting but find they fall down on provision for size variables. Her books though are good for ideas when it comes to design.
Recent purchases - the Dennic Chunman Lo book is a little bit all over the place. Again, I find it fails on providing information for grading. It does though have a good chapter on modern technology in industry, if that is your direction.
Draping by Karolyn Kiisel is thoroughly entertaining. It comes with a DVD and is a brilliant guide to modelling/draping on the stand. Having said that, Flat Pattern Drafting will always be my preferred technique - there is no limit to what you can achieve with a few tools and a sheet of paper!
My Book Shelf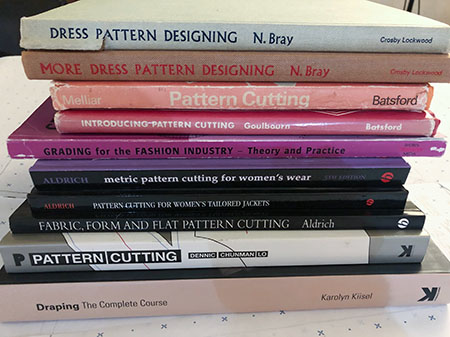 Purchased in the 1970s

Dress Pattern Designing - Natalie Bray
More Dress Pattern Designing - Natalie Bray
Pattern Cutting - Margaret Melliar
Introducing Pattern Cutting, Grading and Modellling - Margaritha Coulbourn

Purchased post 2000

Grading for the Fashion Industry - Martin Shoben, Patrick Taylor
Metric Pattern Cutting for Women's Wear - Winifred Aldrich
Pattern Cutting for Women's Tailored Jackets - Winifred Aldrich
Fabric Form and Flat Pattern Cutting - Winifred Aldrich

Purchased post 2015

Pattern Cutting - Dennic Chunman Lo
Draping - Karolyn Kiisel
19th January 2023
New Pattern Drafting Video. A detailed tutorial on the Skirt Draft.
If you would like further insights into the drafting with clear instructions on size variables etc, sign up for Fashion Design Membership and access the Pattern Drafting eBooks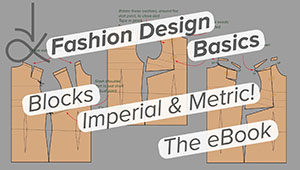 Design Notebook - 2022