Design Notebook 2022
28th April 2022
704 Raglan Sleeve Shirtdress made up in Finest Blue Chambray from Croft Mill Fabric.
This has to be one of the most versatile and comfortable of dresses. I will be producing a Sew Along for this pattern but in the meantime in comes with detailed instructions.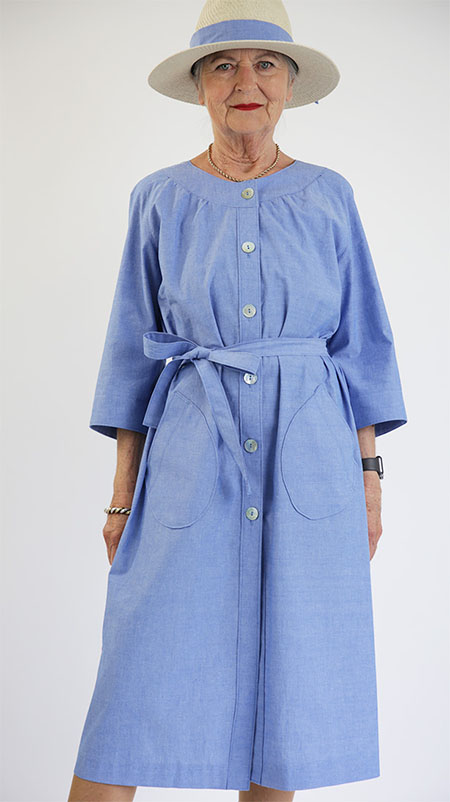 7th April 2022
The 948 Women's Jeans pattern has proved to be very popular over the years. Published in 2011, still in its basic format, it is also due for an update.
If you are not a subscribing member, buy it now at the never to be repeated price of £3!
The 14 Part Sew Along will help beginners get perfect results with this classic garment.
Also of course the Making Jeans eBook completes the support for this enduring pattern. You only need to be a registered member to gain access to eBooks.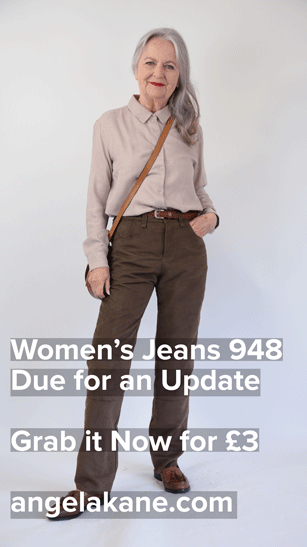 3rd April 2022
Soon I will be updating my early patterns to bring them up to date. Their format was basic - net patterns, meaning without seam allowance, no yardage advice or cutting out plans.
At the moment they are absolute bargains!
If you are not a full member, buy this pattern The Front Pleat Wide Leg Trousers 931, in its original format for just £3!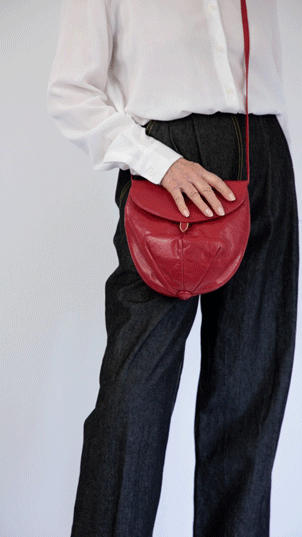 25th March 2022
I love wearing this coat. It goes so well with many of my other patterns:
M983 Selvedge Jeans - for women too!
and many others.
It has very deep pockets!