Patterns Drafted in UK 6-22
A4 and Letter Format PDFs
SEWING PATTERN 692 THE ROLL COLLAR COAT
Download my Roll Collar Coat Sewing Pattern, Easy for Sewing Beginners. This Coat looks wonderful with Jeans. Make it up in linen, wool, denim, velvet, even leather and suede. Belt it or let it hang loose. Watch the Roll Collar Coat Sew Along - every step, easily explained.
Return to Sewing Patterns
This is a favourite design and I have made many versions of it. It is drafted using my Maximum Ease Block and therefore is a very easy fit. If you make it up in linen or cotton for summer you will still be able to wear a cotton knit cardigan, sweater or a sweatshirt underneath for cooler days.
It goes really well with my Man's Cut Shirt Pattern teamed with the Jeans Pattern but also looks brilliant with the Pencil Skirt Pattern.
It is fully lined and interfaced around the collar and fronts and of course the cuffs.A Roll Collar Coat is a great asset in your wardrobe. This patterns is infinitely adaptable. Learn the principles and a whole new area of creativity presents itself.
This pattern will teach you a lot about sewing basic. First of all, learning how to create a roll collar is advanced but very achievable with clear instructions and is a step towards sewing a full revere collar for a jacket. If you haven't made a garment with set-in sleeves before, you will find making this coat a great introduction. Adding a lining is another skill you will gain from making up this pattern. You will be thrilled with the result.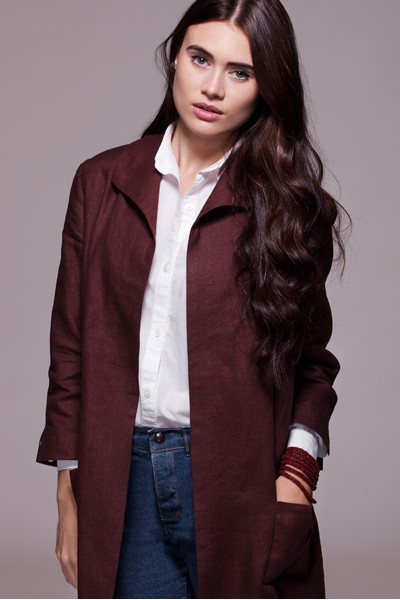 Follow the Make the Roll Collar Coat Sew Along
Video Extract Making the Roll Collar Coat
The Instruction PDF is a tutorial for the Set-In Sleeve, Lining a Coat or Jacket as well as the Roll Collar.
This design will carry me through the year. I think it will be wonderful in corduroy and soft woolens. I would even consider making it in leather. Features: The roll collar of course, smart cuffed sleeves, in-seam pockets, self belt. The coat is generously cut and the sleeves especially include a full amount of ease so that the coat is comfortable over, for example, bulky knits and tailored dresses.
This original pattern does not include cutting out layouts or a guide to fabric requirements. All later patterns include all the features of any other commercially available pattern.
Please refer to - My Help Page - Where are the Cutting Out Layouts?
The price reflects the fact that for this particular pattern, cutting out layouts are not yet included..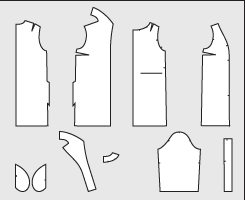 Consider the cost of coats. This is a garment really worth making the effort for. I have made several versions for myself. I was determined to have something smart to wear over summer dresses this year and making it up in various coloured linens has been a great exercise to test out my pattern. I will be making it up again at the end of the summer too.
Fabric Suggestions: Linen & Cottons, Corduroy, Lightweight Wools, Leather and many more...
The eBook contains many detailed diagrams showing every step involved in making this garment.
The jeans PDF has been very successful and many members have commented on how useful it has been.
Every pattern I design is a sewing lesson and my Members tell me that they derive great benefit from the clear and concise directions.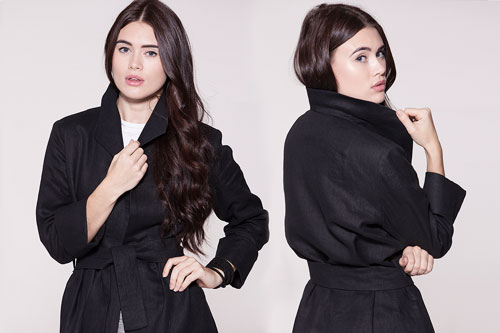 ALL SEWING PATTERNS INCLUDED WITH MEMBERSHIP
Dresses
Jeans and Trousers
Jackets and Coats
Skirts
Exercise, Leisure and Swimwear
Extras