SPECIAL 'LOCKDOWN' COUPON - JOIN FOR £15
- NH5X2MI3 -
SEWING PATTERN 657 Frock Coat

**The Pattern is now available - currently recommended for experienced sewers - tutorials coming next!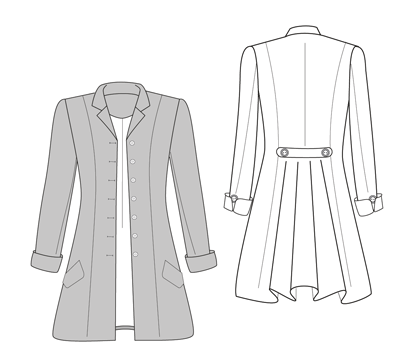 * I am preparing two new Skills Tutorials - Sewing the Welt Pocket with a Flap and How to Sew a Rever Collar - in preparation for releasing this ambitious project!
Why Has This Pattern Taken So Long?
You can see from the images below that this pattern involves many pieces. Grading successfully across nine sizes takes time and involves some sample making in various sizes to make sure that it works.

This is quite an ambitious project for sewers but it will introduce you to some skills you may not have used before. The Welt Pocket is a stumbling block for many. I will have an easy step by step tutorial ready soon