Patterns Drafted in UK 6-22
A4 and Letter Format PDFs
SEWING PATTERN 647 Boxy Jacket

ALL SEWING PATTERNS INCLUDED WITH MEMBERSHIP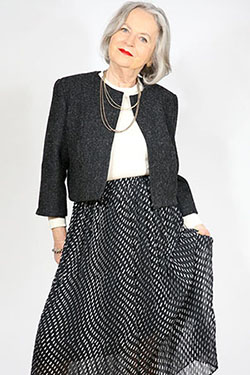 The Boxy Jacket teamed with a purchased skirt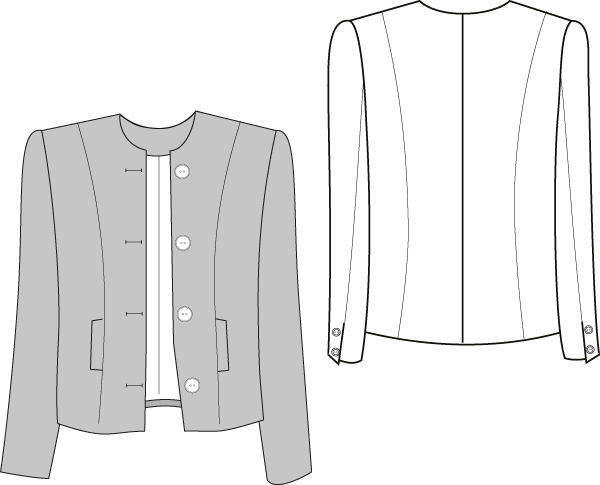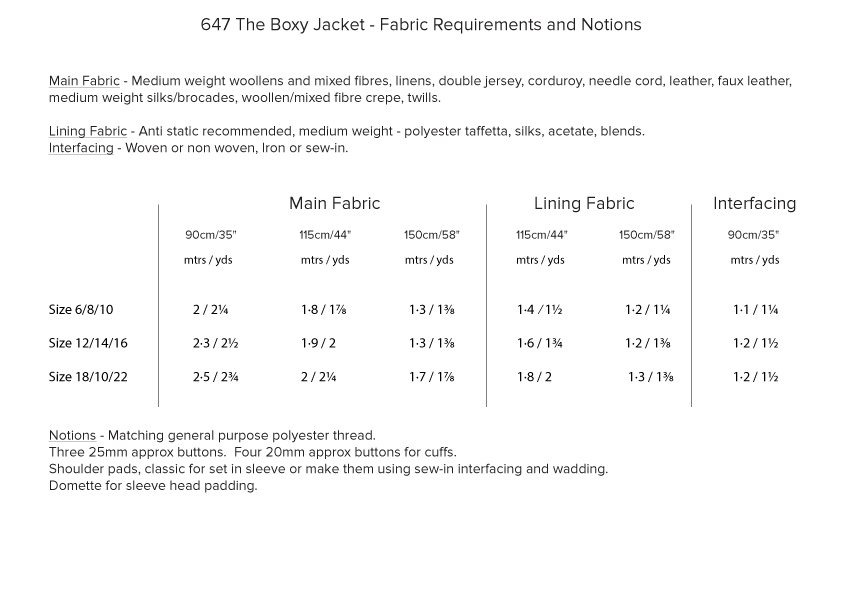 Not a Full Member Subscriber?
or
As this design has three-quarter length sleeves, I have been thinking recently about shirts and cuffs .
I have sewn a lot of shirt sleeve plackets over the years. This is definitely the best method. The essential template can be downloaded from my Free Sewing Page. Watch the tutorial - Sewing the Best Placket
Once you get used to doing plackets this way, you will have shirt cuffs that deserve to be seen. Good design is all about the detail.
I will be reviewing alternative shirt cuffs. Next I'll take a look at my Semi-Fitted Shirt with Frilly Cuffs Sewing Pattern Number 545.
Making Up Sew Along
ALL SEWING PATTERNS INCLUDED WITH MEMBERSHIP
Dresses
Jeans and Trousers
Shirts, T-Shirts and Tops
Jackets and Coats
Skirts
Exercise, Leisure and Swimwear
Extras