I produce the Easiest PDF Sewing Patterns. I have developed the best Sewing Pattern Downloads. No trimming, no overlapping, no wasted paper. All my Sewing Patterns are drafted separately for sizes 6-22. Sewing Patterns have never been so easy. MAKE YOUR OWN CLOTHES - My In-depth Sewing Videos are detailed and easy to follow. I make a range of garments from beginning to end - from fabric and cutting out, right through to completion.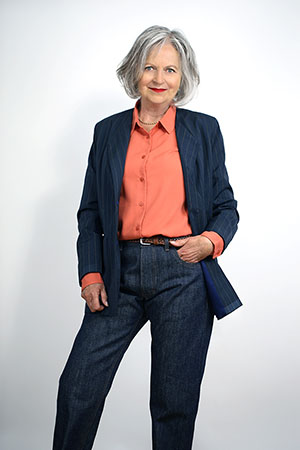 The Basic Panel Jacket - A simple construction to introduce you to soft tailoring. Collarless rever and patch pockets. This design can be developed later to include a collar with lapels and welt pockets. A back vent will also feature in developed versions.
Multi Size Format for Designers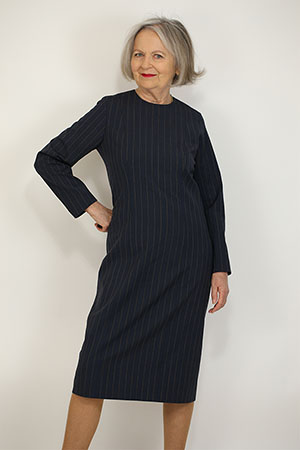 Regular Format with all the Usual Features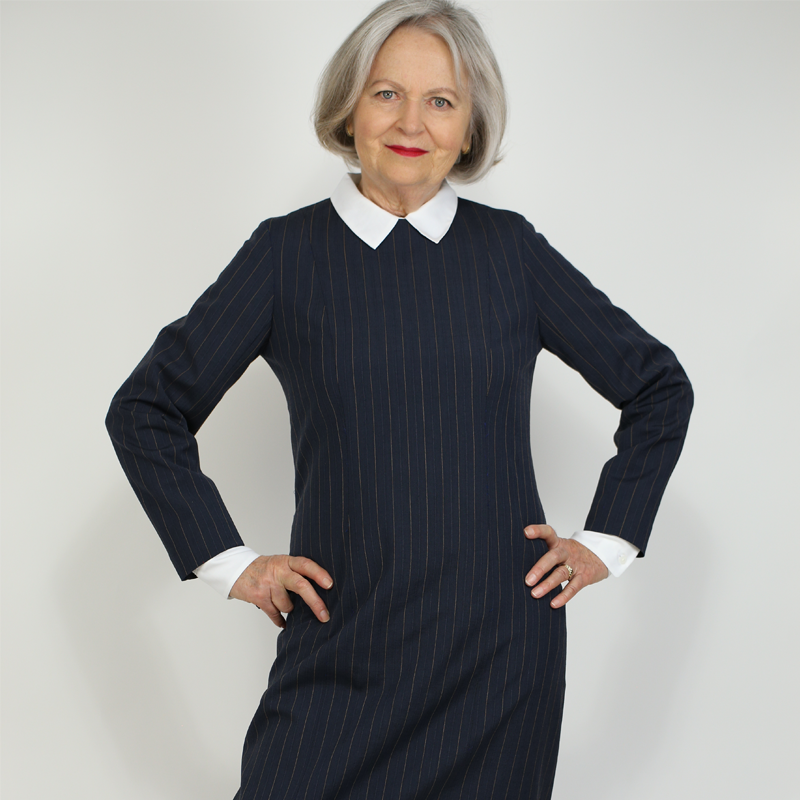 Many of you have written requesting this pattern in the usual Angela Kane format. Separate drafts for all sizes 6-22.

This versatile classic is fully lined. The pattern includes detailed instructions for making up, a fabric guide and cutting out layouts for all the common fabric lengths.

Are you brave enough to wear this absolutely plain? If not, dress it up in a multitude of ways. I will be trialling Multi Sized Patterns, a feature that is often requested by members. I will be showing how this classic shape can be the basis of tailored jackets and coats. Another of my designs using panels and featuring a two piece sleeve. This shape has endless potential for designers.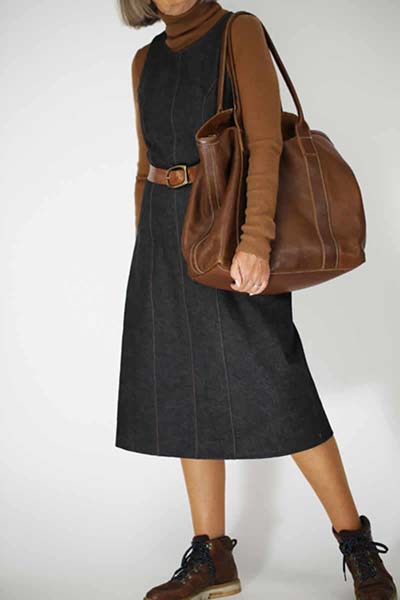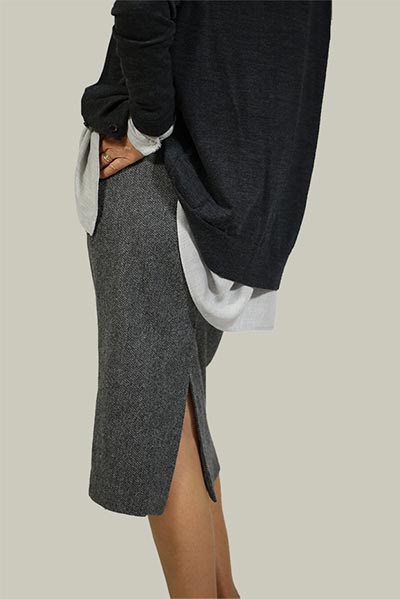 The Panel Coatdress
This sewing pattern will introduce you to the Princess Line. A semi-fitted coat-dress can be worn on its own, over a dress, over a jumper and knitted tights, over jeans. Worn buttoned up, open or belted.
New Sewing Pattern Format.
New Cutting Out Layouts.
New Fabric requirements table - for all nine sizes.
Comprehensive eBook for Making Up.
More info to follow.
Sewing Jeans
Sewing Shirts and T-Shirts
Here is a short clip. The lesson teaches you the Pull Through the Shoulder method of Facing a Dress or Top. Super useful for sewing beautiful sleeveless garments.
See the 3 Part Series on my Sewing Lessons Page
The PDF Sewing Pattern is a Free Download in sizes small, medium and large - NOW AVAILABLE TO MEMBERS IN ALL SIZES
Pattern Cutting
Flat Pattern Drafting - Video Series and eBooks - The Basic Bodice, the Straight Sleeve Draft and the Fitted Bodice Block.
Video - Manipulating Darts. See how this creates design potential.