An all year-round favourite - featured here in this lovely print in linen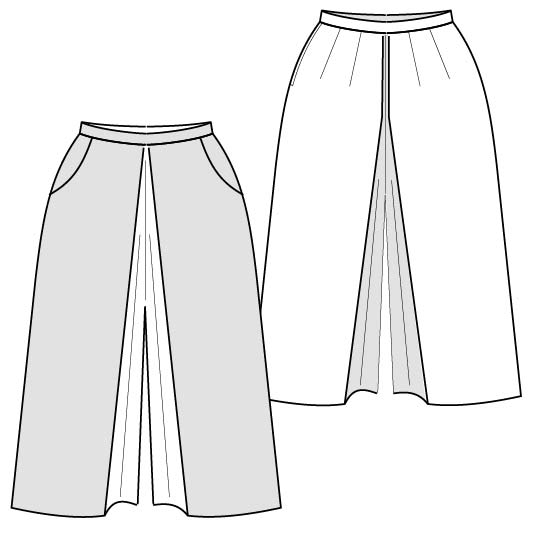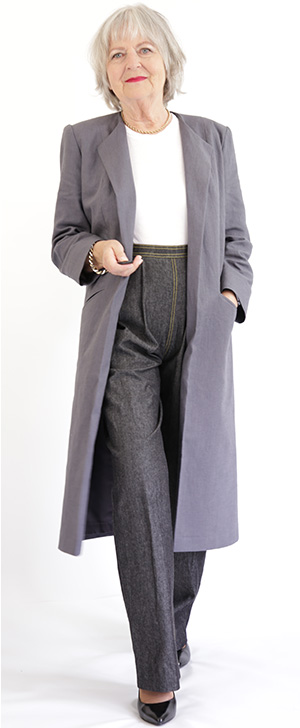 I designed this coat for a special occasion but have found it to be perfect for casual dressing so I've made it up several more times since.
It works really well in this pure linen. The welt pockets are nice and deep for your phone. What I love most is the long split at centre back which gives you loads of freedom to move and gives a flattering peek at whatever you are wearing beneath.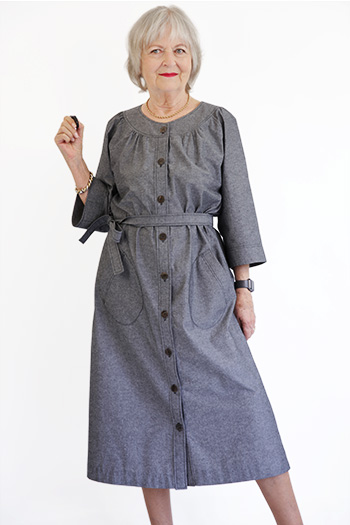 I have been very happy with this design. It has been one of my most successful downloads.It's easy to make, easy to wear.
I have been designing since the 70s and producing digital patterns for over 20 years. I will be sharing more of my design techniques over the coming months. I hope fashion designers and students will find this useful.
This is a site for experienced sewers and also for beginners. You will find a full selection of sewing patterns. I design the sort of garments we should all have in our wardrobes. This site is not about fashion, it is about style. I hope I can help you create your own style through my classic designs.
17 Start to Finish Sew Alongs
to guide you through making up 16 of my most popular sewing patterns