This is a site for experienced sewers and also for beginners. You will find a full selection of sewing patterns. I design the sort of garments we should all have in our wardrobes. This site is not about fashion, it is about style. I hope I can help you create your own style through my classic designs.
**All patterns are available to Full Members but patterns can be purchased individually if you prefer to just register. Good luck with your projects.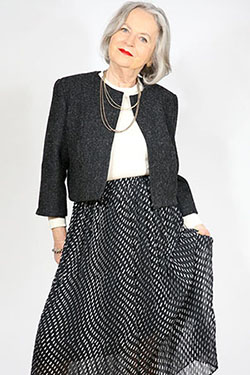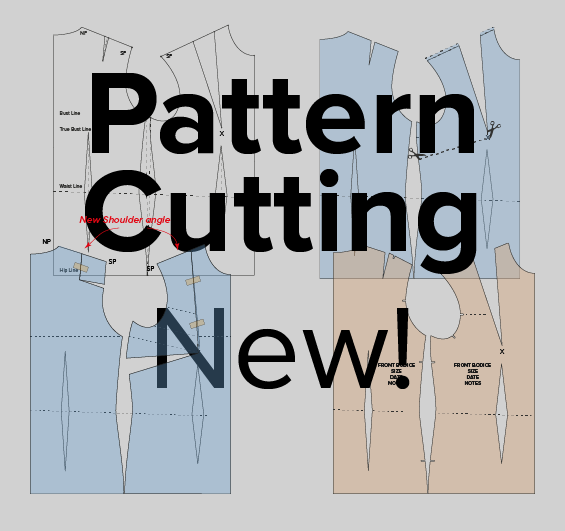 Not ready to draft your own patterns?
I produce the Easiest PDF Sewing Patterns. I have developed the best Sewing Pattern Downloads. No trimming, no overlapping, no wasted paper. All my Sewing Patterns are drafted separately for sizes 6-22. Sewing Patterns have never been so easy. MAKE YOUR OWN CLOTHES - My In-depth Sewing Videos are detailed and easy to follow. I make a range of garments from beginning to end - from fabric and cutting out, right through to completion.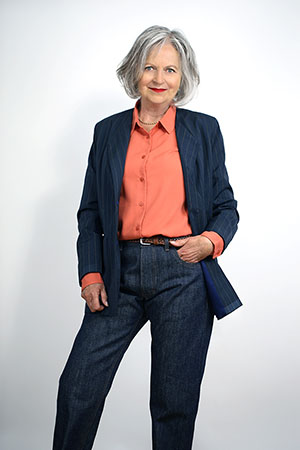 The Basic Panel Jacket - A simple construction to introduce you to soft tailoring. Collarless rever and patch pockets. This design can be developed later to include a collar with lapels and welt pockets. A back vent will also feature in developed versions.

Are you brave enough to wear this absolutely plain? If not, dress it up in a multitude of ways. I will be trialling Multi Sized Patterns, a feature that is often requested by members. I will be showing how this classic shape can be the basis of tailored jackets and coats. Another of my designs using panels and featuring a two piece sleeve. This shape has endless potential for designers.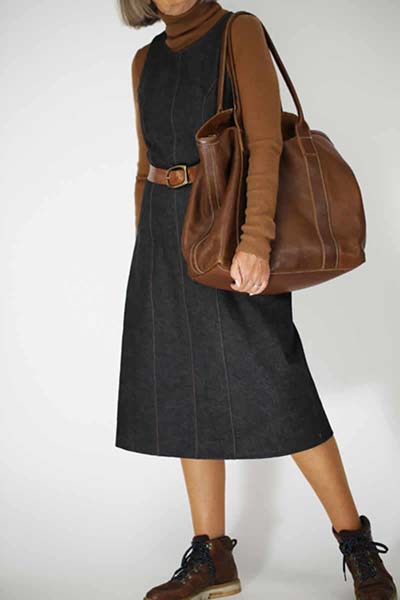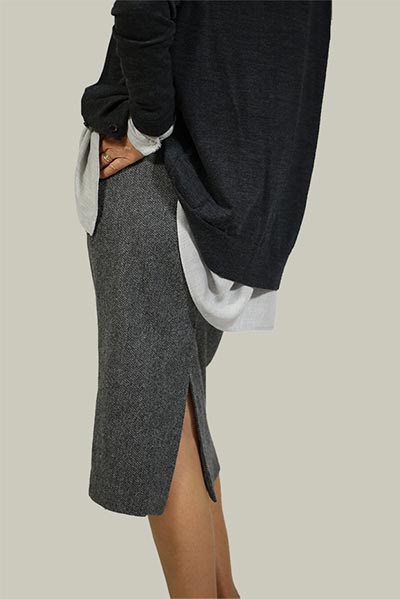 The Panel Coatdress
Sewing Jeans
Sewing Shirts and T-Shirts